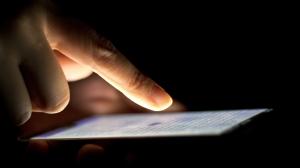 Do you like reading about science? Do you want to help science bloggers (including the Control Freaks) improve our ability to effectively reach our audience? Do you like free stuff? If the answer to any (or all) of these questions was yes, I hope you'll consider participating in a new survey that will aid in learning about why people read science blogs.
We've teamed up with Dr. Paige Brown Jarreau at Louisiana State University to create a survey of Control Freaks readers. You can read more about the project at their Experiment.com site, but briefly: 
This project is significant because it asks questions we have never answered before! Blog readers who participate in the study will be helping to further our scientific knowledge about the use of science blogs. With this knowledge, we will have a better idea of what blogs contribute to people's science information diets, and whether we should continue to focus on blogs as an important avenue of science communication. Are blogs primarily sources of entertainment for already science-literate readers? Or are they sources of complex scientific information not found in the mainstream media?
By participating, you'll be helping us improve our blog, but more importantly, you'll be contributing to SCIENCE about blog readership. If you complete this survey fully, you will instantly receive a free high-resolution digital download of a science art photograph of your choosing from Paige's Photography! You will also be entered into a drawing for various prizes including a Science Borealis blogging t-shirt (5 available), a PLOS blogging t-shirt (10 available), and a $50.00 Amazon.com gift card (100 available). Best yet, at least 2 of the Amazon gift cards will go to Control Freaks readers! So you really can't lose.